Food for Flexitarians/Vegetarians in Zadar Region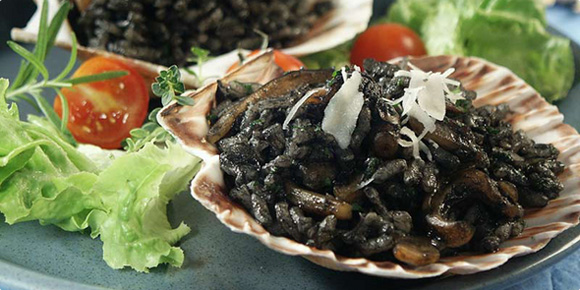 Vegan, vegetarian, fruitarian, macrobiotic … People whose focus lies on particular food groups and who eliminate completely specific ingredients from their diet, might find it challenging to find a restaurant in Dalmatia that serves such meals exclusively. Still, Dalmatian cuisine includes both meat and fish with loads of vegetables and is known as one of the healthiest in the world. The promise of a variety of vegetable dishes sounds good for vegetarians, but truth be told flexitarians can have a real feast in Dalmatia.
Flexi...what?
Who are flexitarians? To put it quite simply, they are vegetarians who cheat. Not on their boyfriends or girlfriends, but rather on Miss Diet. While vegetarians generally exclude meat and fish from their diet and vegans go even step further by renouncing dairy, honey and eggs, flexitarians do the same 24/6. That's right, 6 not 7, meaning that they behave like vegetarians most of the time but every now and then they indulge in some meat- or fish-based treats.
A vegetarian's pick in Dalmatia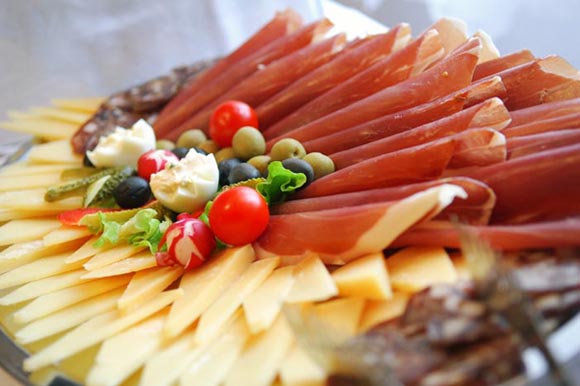 The Art of Raw menu available at the Garden is a great option for vegetarians and vegans who visit Zadar during high season, because it offers raw food prepared with fresh ingredients. Apart from that they get to enjoy it with a view of the port. However, traditional Dalmatian restaurants throughout the region have a variety of dishes vegetarians love - from tomato based soups, courgette (or other types of vegetables) risottos, delicious grilled vegetables, legume based stews, mushroom specialties, salads prepared with locally grown produce, paštašuta (pasta with olives or other veggies) and more. After all, these have been adored dishes by generations of people in Dalmatia, and not necessarily only vegetarians.
Flexitarians in Dalmatia - carpe diem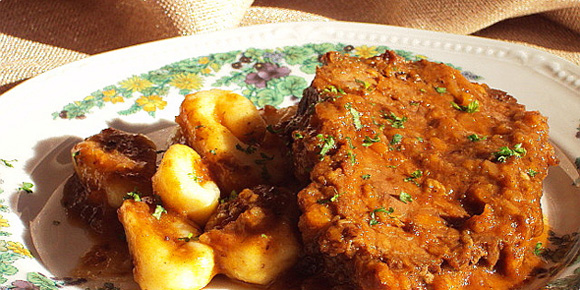 And then there are flexitarians who might equally enjoy vegetable-based meals as vegetarians and vegans up until the moment they feel like having some meat or fish. But they'll be in trouble in Dalmatia. After all, who can resist a slice of Dalmatian prosciutto or Nin's šokol or a few pieces of the exquisite Pag island cheese? And it's only (for) starters. Then there are beef-based pašticada or lamb meat prepared peka style. Mouthwatering. Literally. Speaking of peka, octopus is another ingredient for a delicious meal. Don't miss shrimps a la buzara or a variety of fish prepared in oh so many different ways. The real beauty of it? A great traditional Dalmatian konoba restaurant serves fresh fish, bought that very morning from the fishermen.
Vegetarianism with benefits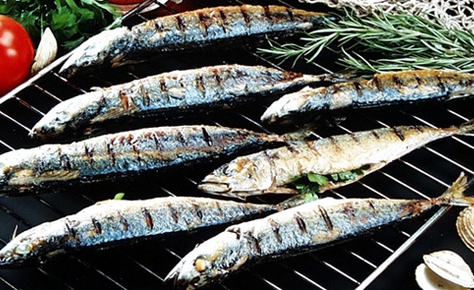 A simple walk through the local market is enough to see the richness of locally grown produce which is then served in the form of many different traditional Dalmatian foods. Perfect for vegetarians. Then there's that one day when you let loose and indulge in those amazing Dalmatian meat and fish specialties. And your taste buds go straight to a flexitarian's heaven. Simply because Dalmatian cuisine is not only healthy but also irresistible in its entirety.
Your mouth's already watering? Then it's the right time for a dessert. But not before you find just the right spot to eat