Surviving Dalmatia on a Budget
Feel inspired. Let your imagination go wild with legends and stories and the rich cultural historical heritage right before your eyes. See the landmarks, go off the beaten track. Explore beautiful nature. Swim in the clearest water there is. Breathe in the pine-scented air. Have fun, on every corner. Try out local food, hang with locals and do as they do. Discover the very best of Croatia, explore Dalmatia. And don't let anything, not even a limited budget, stand in your way. Here's how.
Fly, cycle, walk and thumb
Sure, a car is fast, but it also means petrol costs, motorway tolls, parking fees and possible fines, maybe even getting lost just because your navigation has detected a road where no man has ever gone before. Instead, use the numerous low-cost airlines that fly to Zadar or Dubrovnik and start your Dalmatian tour from there. Explore the cities on foot simply because it's the best way to feel their pulse, cycle the suburbs and the region around them (rentals are pretty affordable in Dalmatia). When moving from city to city, use the local transport such as buses and ferries or simply lift your thumb to get a ride. Another option is to use social media, since there are pages where people offer a ride on a daily basis.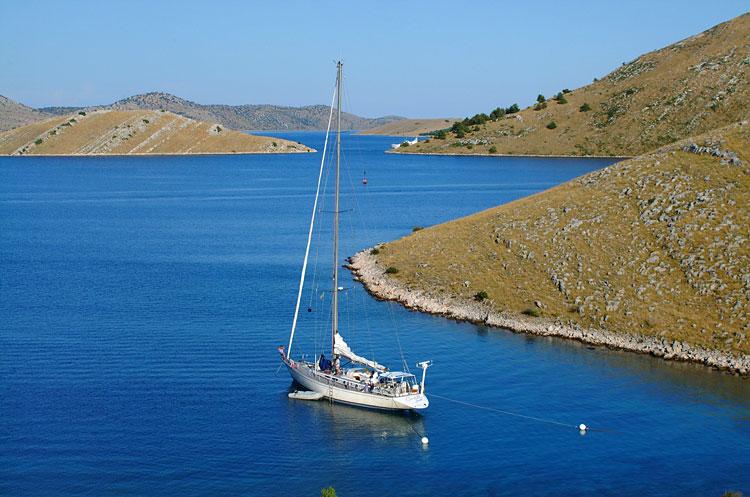 Also, surely you'll want to visit national parks such as Krka, Kornati Islands and Plitvice Lakes and the best way to do it is to use the numerous one day trips on offer - they cover transport, entrance fee and often some kind of snack, which altogether results in a bargain when compared to individual arrangements.
From D to Zzzzzz …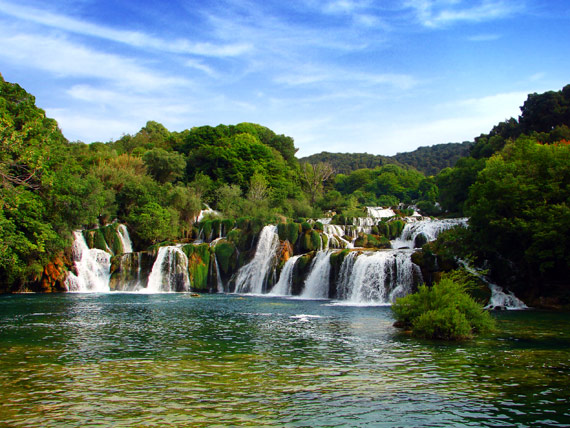 From Dubrovnik to Zadar. Or the other way around. As previously mentioned, Zadar and Dubrovnik are excellent starting and end point of a trip. It results exceptionally difficult to choose the shiniest Dalmatian stars, and the selection clearly depends primarily on time (and money) at hand. Still, cities like Zadar, Šibenik, Split and Dubrovnik, islands like Mljet, Korčula, Hvar, Brač, Kornati, Dugi Otok as well as national parks are absolute must-sees. While you might expect the cities to be generally more expensive than villages and smaller towns, during the summer there's hardly any difference apart from the fact that the bigger the city the more opportunities for finding excellent yet cost-effective accommodation. The best choice are, by far, hostels since many are modern, hip, innovative and just as comfy as hotels. And for peanuts, they also give you a place to shower, something to eat, possibly even a place to prepare your own meals and hang with other guests to exchange experiences. Apart from sleeping on the beach, which is not in fact allowed, accommodation can hardly get cheaper.
Affordable yummy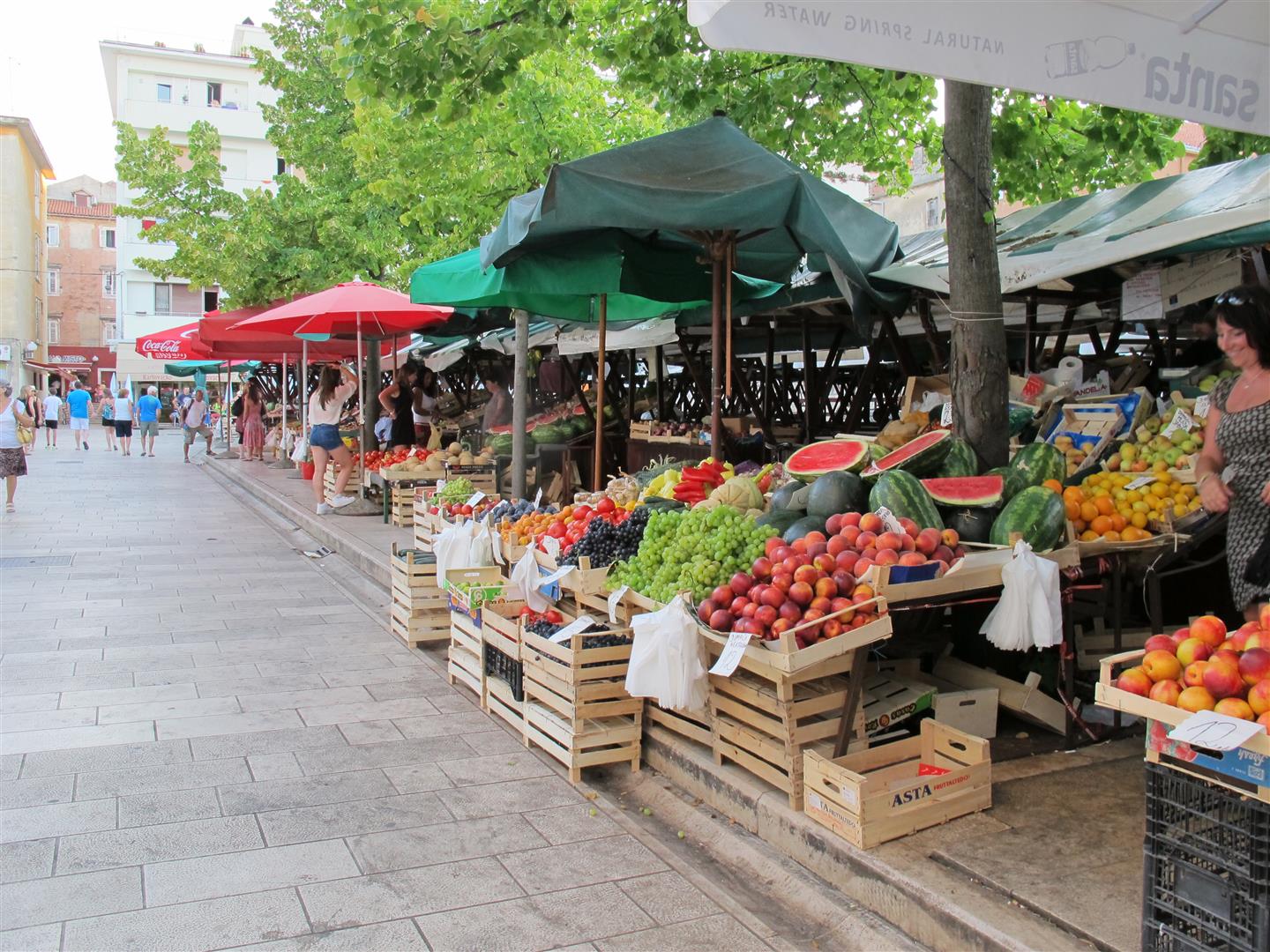 Who says that budget traveling by definition means terrible eating habits? If you follow the advice and stay in hostels, you'll have a proper breakfast and the opportunity to prepare a decent meal, in case there's a common area with a kitchen. Otherwise you might be stuck (or not, it depends on you) with supermarket sandwiches and junk food, which is OK for a day or two, but you'll soon feel fed up if you travel more weeks. Don't forget to visit the local markets - besides being an excellent place to spot authentic interaction between Dalmatian people, they are the best places to buy locally produced fruit and veggies. Eating at restaurants can turn out to be costly, but they often have daily menus which have quite reasonable prices and at the same time a well-rounded meals. In case tasting local food is an essential part of your trip (and in Dalmatia it should be), check out the cultural events and food festivals along the coast - they mean authentic food for peanuts or zero kunas, since visitors are often offered to taste the products.
Pick your sights, select your music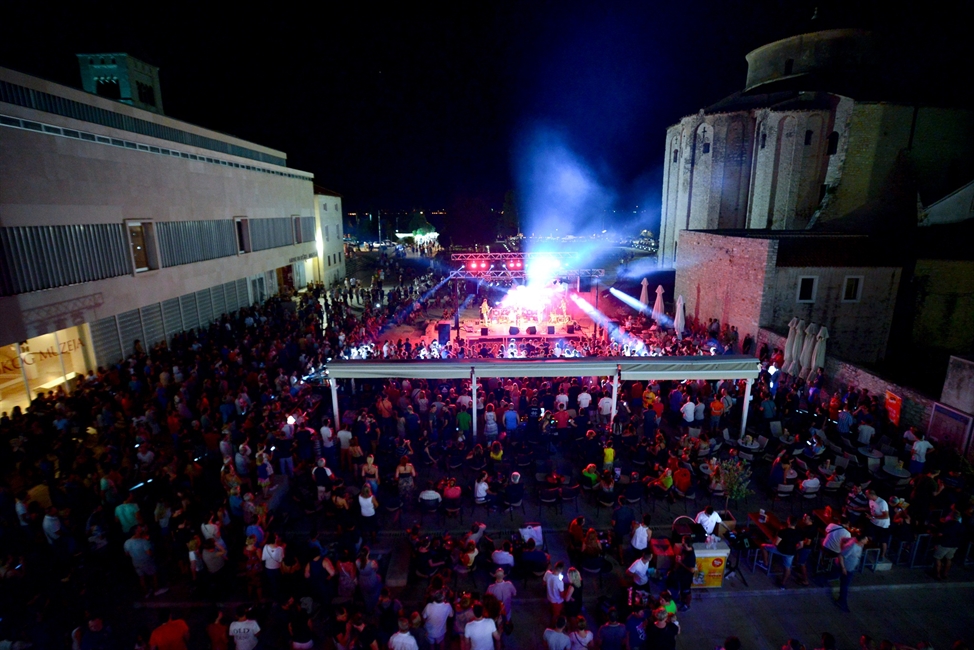 Local festivals and events out in the open are at the same time the best places to look for fun. They are generally crowded but also full of great summer vibe and music. Apart from concerts many of which are open-air and free of charge, which fill the summer events calendar all over Dalmatia with events happening on a daily basis particularly in the cities, choose wisely the sights you want to see. Form a group with the people you meet at the hostel and along the way to get cheaper tickets for places of interest. Even better, don't forget your student ID and ask for the reduced price. Always and everywhere.
Plan ahead …. And smile
To be honest, nothing really beats the adventure when you don't know where you'll be the next day. But if you really want to get to know Croatia, do some planning before the trip - destinations, sights, accommodation and decide on the mode of traveling, simply because it will make your life so much easier and your holiday so much better. Most importantly, relax and smile and make (Croatian) friends which might just open so many other doors for you. So, if you're inspired, curious and a fan of travel at all costs, come to Dalmatia regardless of your budget. Because you can and you're very welcome!
For more detail about travelling round Dalmatia, hop to Ways to travel in Dalmatia. And if you're a party animal, surely you're curious about How to party in Dalmatia.
Image source: www.zadarfilmcommission.com