Discover Romance in Zadar - Boutique Hostel Forum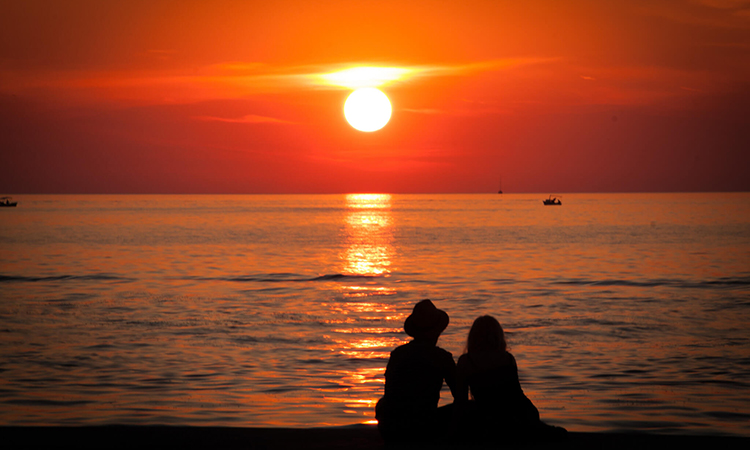 The most romantic place in the world? You think it's the capital of France - well, that's just sooo passé. After all, love happens all over the world and two people will find their special moments just about anywhere, just as long they're together. But there's something irresistible about Zadar, a city in Dalmatia which lures many lovebirds to feel (its) love. Here are a few facts that make the magic happen in Zadar:
The sunset, oh the sunset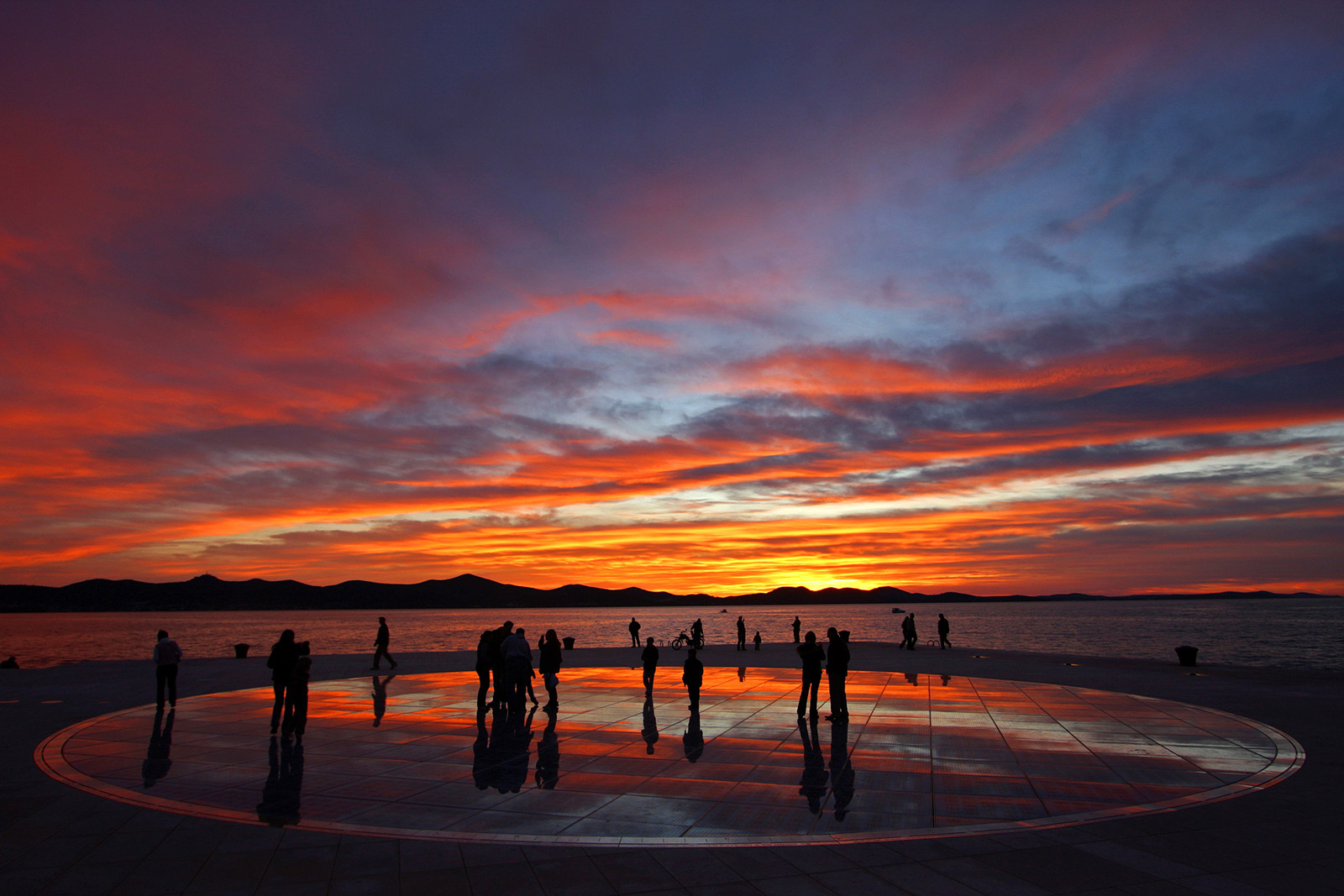 As the sun slowly hits the horizon, a wonderful play of colours paints the evening sky. Can a sunset get any better than when sitting by the sea, listening to the splashing waves and admiring the colourful sky while at the same time holding the hand of your dearest? In Zadar it can! The sunset itself is something else, and many (famous) people have already taken notice, but if witnessed by the Sea Organ and the Greetings to the Sun, your eyes and ears will have a particular treat. The Sea Organ plays always original music when the waves hit the pipes underneath the promenade steps, while the Greetings to the Sun is a light installation that entirely justifies its name - a unique display of colours happens as the sun sets.
Valentine's love in the air
A few years ago Zadar celebrated Valentine's Day in a very special way and the event has become a tradition. A few thousand people gather at Forum and release into the sky lanterns and think of a love wish. That's precisely what it's called: 'wish for love' ('Zaželi ljubav'). Indeed, love certainly is in the air on Valentine's Day in Zadar.
Zadar's sphinx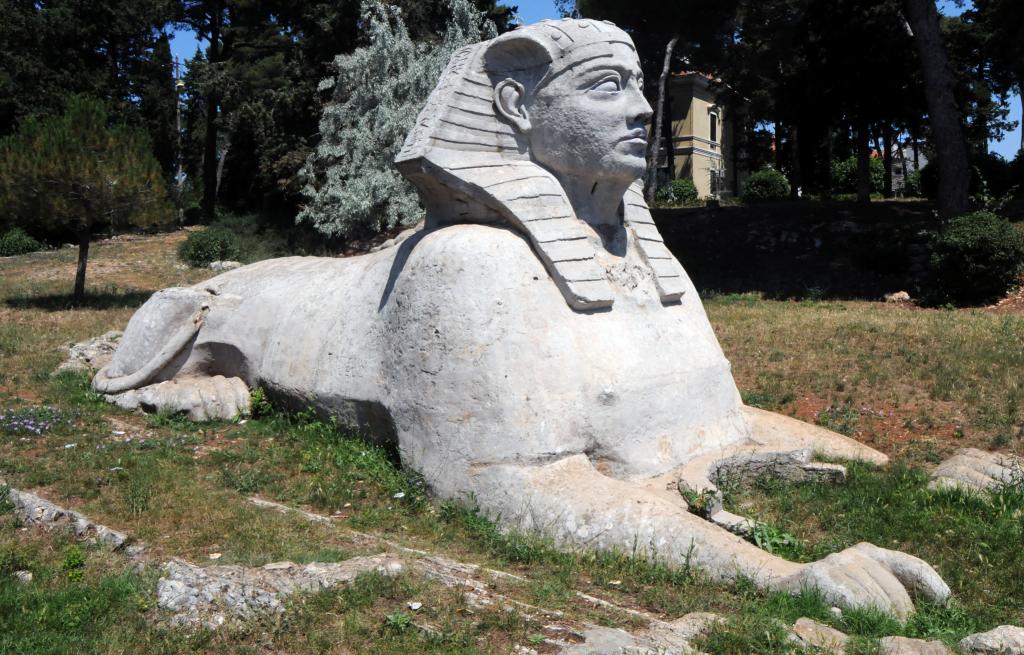 Shape is the only thing that Zadar's sphinx shares with other representations of the mythical creature sometimes depicted as merciless other times as benevolent. Namely, an artist and art historian Giovanni Smirich built a sphinx a hundred years ago in the garden area next to his house, Villa Attilia in Brodarica district in memory of his deceased wife. The replica of the larger Egyptian sphinx has faced neglect and vandalism throughout the years, but it's still there as a symbol of everlasting love that overcomes all. It is also said to grant love wishes, so don't miss Zadar sphinx all ye looking for love.
Love island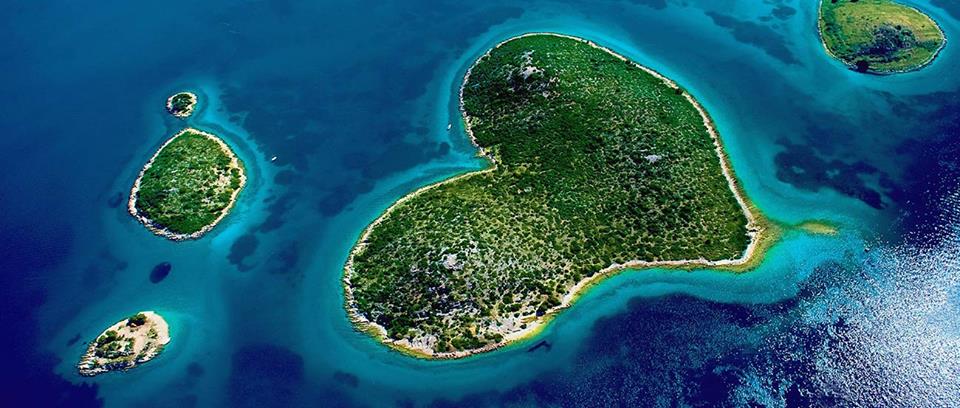 One of the world's few heart-shaped islands lies south of Zadar and its perfect shape was 'discovered' just a few years ago. It's been referred to as the island of love ever since, although its official name is Galešnjak. The island is uninhabited and an excellent spot for people in love.
R is the letter
Indeed, romance comes in all shapes and colours in Zadar. Visit it as a couple and enjoy its love sights or come as a single and you might just find your significant other. And it doesn't really matter if you simply stay in your hostel room and look from the bed at the blue sky and occasional seagull flying by the window. Not many cities can give you such romance, but one of them definitely is Zadarrrr…
Image source: www.zadarskilist.hr, www.zadar.hr, www.totalcroatia.eu