Craft Beer Festival and Taste & Travel in Zadar

Beer, Bier, birra, cerveza, … It really doesn't matter how it's called around the world because it's a universally liked beverage, bringing people together to relax and have fun. Still, it might just come in handy to know that in Croatian language it's called pivo ('pee-voh'), and even more so in Zadar in September. 'Cause the city will host a festival dedicated to this drink and here's what it's all about.
Small and great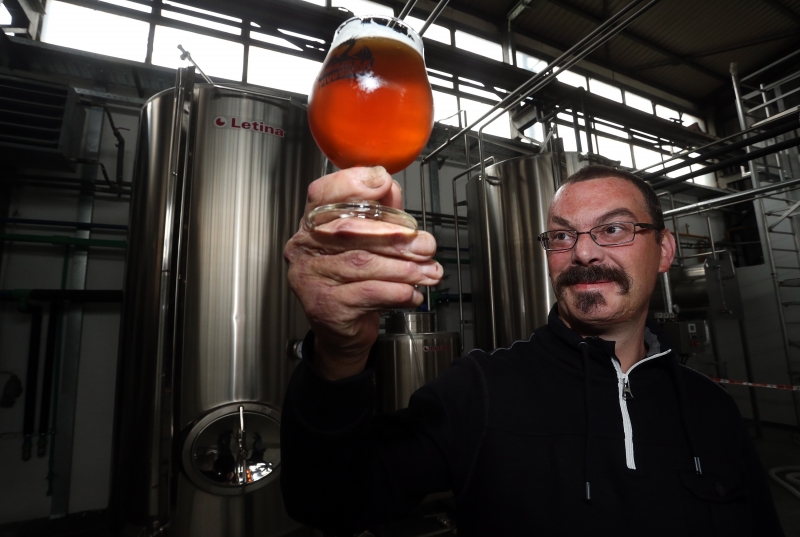 You've already tried a Croatian beer? That you must have been offered a Žuja (the nickname! for Ožujsko), a Pan, a rather strong Tomislav or a rich variety of internationally famous brands, some of which are nonetheless produced in Croatia. However, going off the mainstream road can bring additional adventure and fun to any holiday. So, why not try a craft beer made in Croatia? After all, there has been a strong rise in craft brewery production in the past few years. Even though craft brewers produce far less beer, their product is equally excellent, possibly even better, but let's leave that to the tongue of the beholder.
What to expect at the festival?
'Craft' in the name implies a particular skill, and in this particular case also innovation or a different side of tradition, independence and creativity, dedication and love. These are all ingredients of a craft beer, often reflected already in the name let alone the taste. Let Visibaba ('snowdrop') remind you of spring, or go on a quest to find ABA 5th Element, don't be afraid of Zmajska pivovara's dragon, take an aerial view with Air Craft Brewery, and as you take Nova Runda ('another round') to your Brlog ('lair') be careful not to drop your drink with Hold'em. Don't they just sound like fun? Curious to try them several in one place- that's what festivals are for.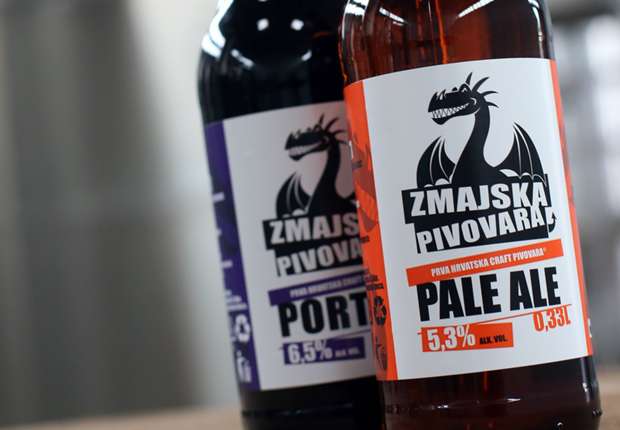 Craft Beer Festival takes place on the promenade on Zadar's historical peninsula from September 11 till September 13. Apart from trying out a great variety of craft beer produced in Croatia, visitors will also be able to buy bottled beers of their choice. Apart from that, the festival promises exciting ambiance with music performances by popular contemporary Croatian bands (Gatuzo, Pavel and Gretta) as well as DJs.
Tasty travelling
With delicious culinary specialties 'Best of Croatia' also available, travelling to Zadar has never bee(r) tastier, since Craft Beer Festival forms only a part of Taste & Travel - festival of tourism that at the same time celebrates authentic Croatian products. Namely, a group of young people from different fields, GreenOn Movement, organized a fair of career opportunities and innovation in tourism and food industry, fair of authentic products of Croatian countryside and Craft Beer Festival. Taste & Travel is held in Zadar from September 10 till September 13.

Life is be(tt)er
Yes, beer kind of sounds like a bodily fluid in Croatian. Indeed, after you've had some, a very likely sentence you'll be saying will be: 'I need t(w)o pee(veh)'. Craft Beer Festival as a part of Taste & Travel gives you the opportunity to try something different, something Croatian, something original. You don't have to necessarily be a devoted fan of beer to enjoy the taste of a craft beer. But know that great beer together with wonderful food and music is a guarantee of excellent fun. So, come and enjoy Craft Beer Festival and Taste& Travel in Zadar!