Getting Ready for a Festival in Croatia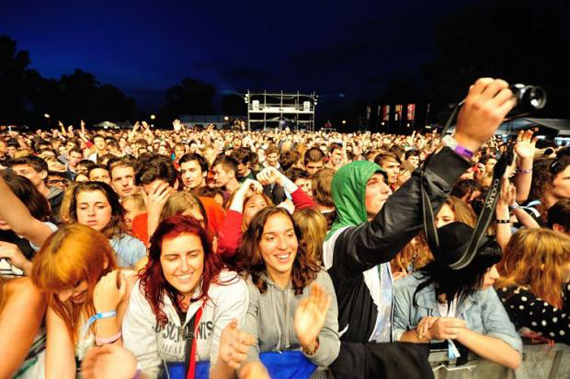 Psssst! Can't you hear the beat? It's still distant, but it's coming nearer and nearer. Oh, yeah, the festival season is almost here and Croatia has become one of the best festival spots Europe- wide. Wanna get Lost (Theory) in Lika? Or delight InMusic in Zagreb? Care to find the perfect holiday Hideout on the Pag island? Or just enjoy excellent music in the Garden in Tisno? You simply can't go wrong with a festival in Croatia. So, get ready for excellent music, loads of action and people! Skim the checklist below and you're good to go.
Place to crash
For most festival goers, it's all about the thrill of such a musical event. They really couldn't care less where and whether they'll shuteye. But, if you go to a festival that lasts a few days, at least considering accommodation would be wise. The choice ranges from 5-star hotels to sleeping bags, all depending on the level of comfort sought. Putting up a tent at a campsite right in the middle of the festival is the most convenient accommodation, particularly if you don't want to miss out on anything. In that case, don't forget your camping gear, sleeping bag, torch, penknife, matches, water container and anything else you think might come in handy.
Stay cool (and clean)
Access to showers may be limited, but there's really no excuse to neglect personal hygiene. Even a basic kit that doesn't occupy too much space in your travel bag is enough to make sure you shine. Do bring extra set(s) of underwear, toilet paper, wet wipes and dry shampoo, towel and deodorant, toothbrush and toothpaste. Just keep it rational and don't fret about anything you forget. Remember that whatever you need and don't have, gives you the perfect opportunity to approach strangers and make new friends.
Better safe than sorry
In order to have the most memorable festival experience, it's essential to take all safety and health precautions. Don't forget to pack medications, particularly aspirin for mornings after, and the first aid kit. Hopefully you won't need it, but you never know. Unlike some European festivals, in Croatia you won't need wellies, but sunscreen and sunglasses are vital. It's also a good idea to take an insect repellent, so that nothing bugs you while having a wonderful time. Keep an eye on your money and documents, a great solution being the money belt. It's not like the festivals are swarming with thieves, but why risk it? And above all, if you get lucky, be safe.
Can't do without
If there's one thing you can't leave your home without, it's the ticket to the festival. Nobody will let you in without it, no matter how charming you are. Don't want to miss your favourite band? Make sure you browse the program so that you have at least vague idea when they're on. Weather-appropriate clothes is another must, but if you have too much on, you can always take a layer off. Share, share, share - your emotions, your belongings and your personal highlights on social media. Why else would you carry your mobile with you?
Last but not least
Be a good friend. To everyone around you, including the environment. Relax and make new friends, after all, you're all in it for the fun. Melting into the crowd is what a festival experience is all about. Most importantly, don't over-plan it - just go with the flow and you'll have a blast. And remember that whatever happens at the festival, stays there, so psssst!
Check out more details on festival essentials guide: https://www.trespass.com/advice/festival-essentials/
Image sources: www.inmusicfestival.com