June's Musts in Zadar - Boutique Hostel Forum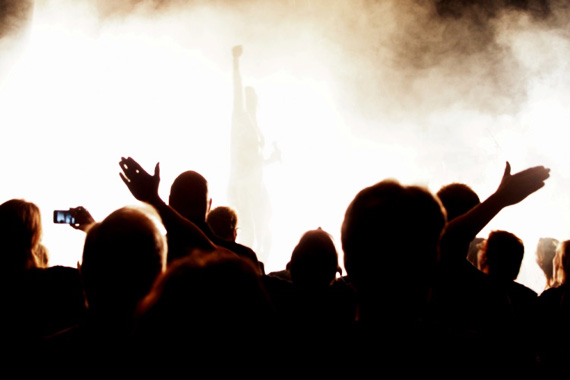 Knock, knock! Who's there? Summer! Oh yeah, summer is just around the corner, the weather is heating up and so are many exciting activities waiting in store. Just look at June events' calendar- it's going to be loud, edgy, daring, adventurous, passionate, in a nutshell - full of life!
Metal under wall
For the second year in a row, Underwall festival will be held in Zadar in the very heart of the city from 5 to 8 June. The open air festival is the only one of its kind taking place at the seaside. Its motto is 'Bands together with the fans' who will be delighted to see performances of many national as well as international metal, punk, hard rock, industrial, hardcore and gothic bands such as Sepultura, Enslaved, Rage and many others. So, why not pair your favourite music with the sound of waves, the most beautiful sunset, excellent food and Mediterranean carpe diem?
(Rock 'n') roll on
Rock 'n' roll often goes hand in hand with exciting, yet adventurous two-wheelers, which means that your rock 'n' roll summer doesn't have to end with the final day of the Underwall festival. Let your love of fast motorbikes take you south of Zadar. Go on a 30-km ride and you're in Biograd na Moru, a historic town which yet again hosts Croatia Harley Days from 12 to 15 June. It is expected to be one of the most important motorcycle events this year Europe - wide with more than 50.000 bikers from all over Europe. If you're a Harley fan, don't miss out the opportunity to see or participate in such a unique motorbike parade and/or to test the models on display!
It takes Zadar to tango
Rock 'n' roll lifestyle includes excitement, adventure, freedom, improvisation and, above all, passion. All these apply to one of the most sensual and passionate dance styles there is, the tango. For the fifth time the city welcomes the international Zadar Tango Festival from 19 to 21 June. If you happen to be in the city, learn how to tango or just admire pure passion on the dance floor on famous sightseeing locations across the city.
Hot 'n' heavy
Oh, yes, June is here. And it's going to be a pretty exciting introduction to summer. Apart from heavy metal, bikers and tango dancers, there are plenty of other activities such as Rise Up festival (June 27-28) celebrating urban culture and extreme sports with live music performances. Which ever reason brings you to Zadar, don't miss out the opportunity to really feel its pulse by embarking on a pub crawl. Its starting point is in the very heart of the historic centre, the Forum bar, and from there, it's wherever party may take you. So, let the games begin - summer fun, all summer long.