Know Dalmatians for Sports They Play and Talk About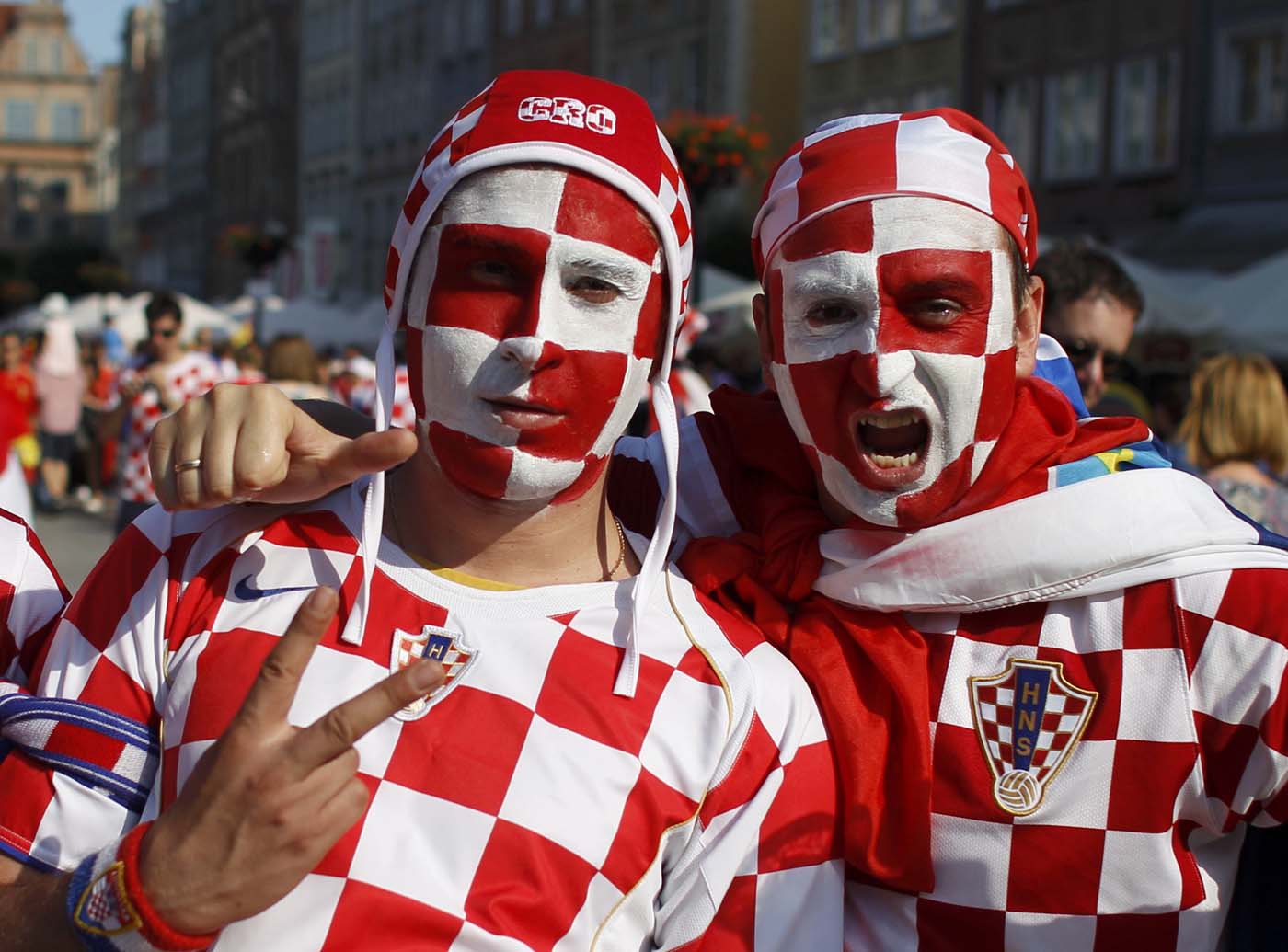 Dišpet (deesh-pet) is a simple word typical for a dialect spoken in Dalmatia, but it goes beyond mere linguistics and reflects a very specific lifestyle. It's one of those words that are more often than not explained in a context than simply translated, even though in this case 'defiance' is roughly the word we're looking for. It's like saying 'in your face!' when you achieve something nobody believed you could. And it's one of the most important traits in sportspeople born and raised in Dalmatia, some of which have accomplished truly magnificent sport achievements. And, yes, it's quite easy to tell apart a person from Dalmatia and elsewhere just by listening to which sports they talk about. The key is a four letter word - a ball…
...And a basket …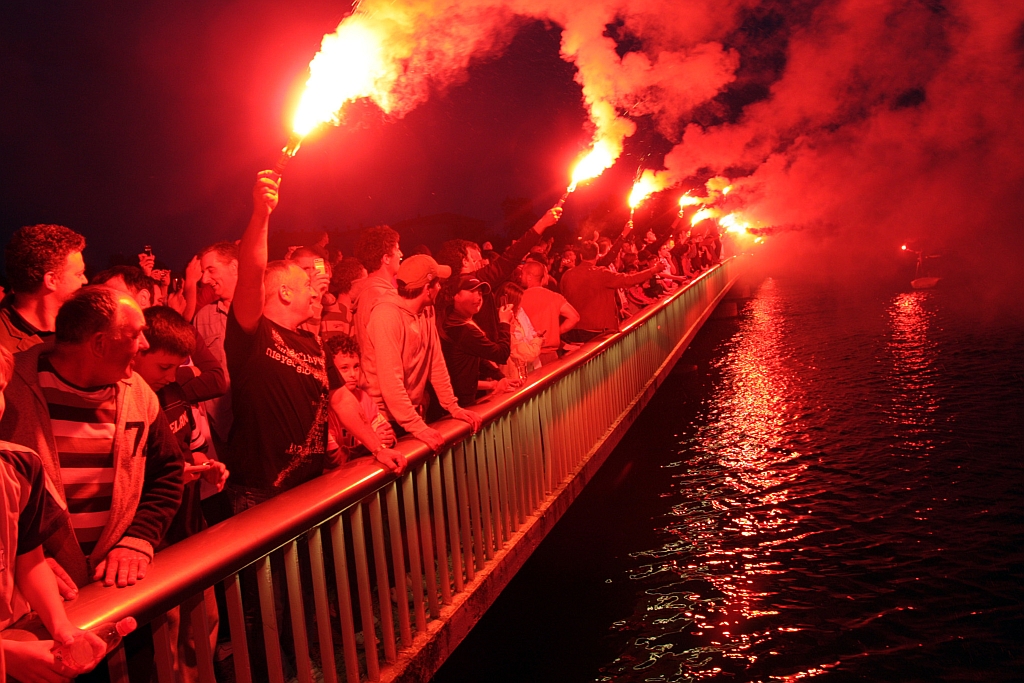 That is, a hoop. A number one sport particularly in Zadar. In fact, you may be a fan of basketball, but there's hardly anyone in Europe who can beat the passion they feel for the sport. And it's no wonder, since they're also famous for the saying that 'God may have created a man, but Zadar created basketball'. Also, don't worry too much if you hear the word 'tornado' on the streets - it's nothing to do with violent weather, but rather a fervent fan group that has existed for more than half a century.
...And a goal …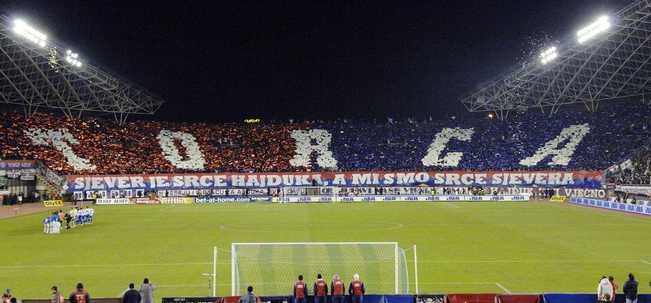 ...For a game of football (Am. soccer), the most important secondary thing in the world, which is equally popular all over Croatia. However, in Dalmatia you'll find the oldest Croatian fan group called Torcida, which supports the football club Hajduk from Split. Sure, other major cities also have football clubs, but the minute a child is born in Dalmatia, he (or she) gets a white jersey and becomes a Torcida fan by definition. Other colours are blue and red, which you can see all over Dalmatia (and wider) not only as graffiti, but just everywhere. After all, it's a club that lives forever, as they say. So, when asking about football in Dalmatia, the key is just not to mention their rival Dinamo.
… And a goal (vol. II) …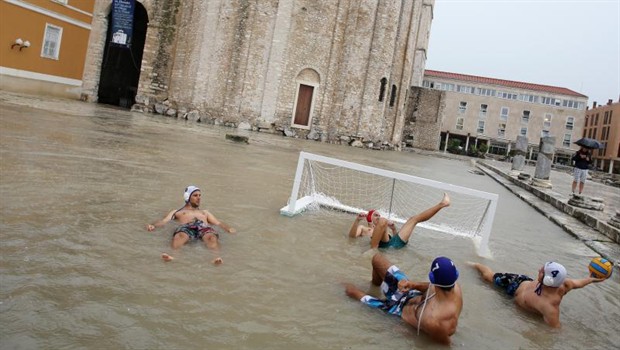 ...But in a pool. People who are born and grow up by the sea are naturals in water (sports) for obvious reasons and water polo is one such sport in which Croatian teams continually have amazing achievements both on national and international level. It really doesn't take much - for example, even a puddle after a heavy rain was enough for a few water polo enthusiasts to take out the goals and play a (muddy) game next to St Donatus' Church in Zadar. Or competitions for amateurs such as VA''KA''NZA in Zadar (from mid July to mid August), which guarantees fun and great time not only for those who come to watch the matches but also to see all the entertaining activities and concerts that form part of the event.
...Which is Small…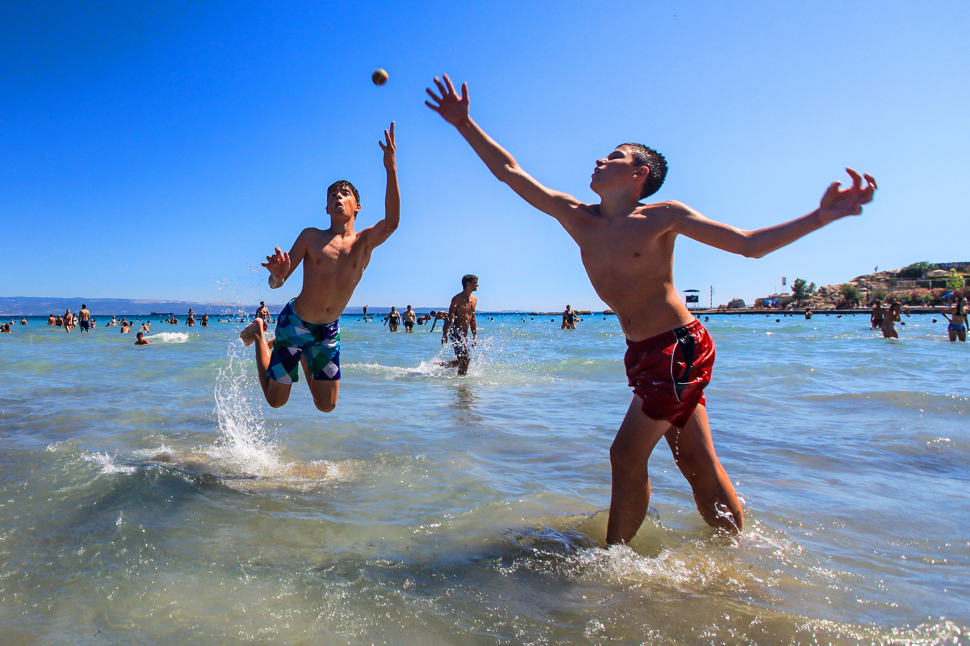 A couple of small balls, steady hands and some precision and skill is what it takes to engage in bocce - a favourite pastime all over Dalmatia, particularly among male population. Or, a game of picigin, which is played on the shore in the shallow water. A group of 3-5-players, male or female, six-pack or not, strike a small ball as high as they can with the palm of their hand - the whole game is about splashing, laughing and pure fun. Split is particularly famous for picigin, but this popular pastime is much liked along the Dalmatian coast.
It revolves around the ball
Yes, be it a bigger one or a small one, people in Dalmatia cannot but play and talk about their basketball, football, water polo, bocce or picigin. So, to do it the way Dalmatians do, all you need is some ball(s).
Surely you're curious about what other traits are distinctive features of people in Dalmatia, such as fjaka, popular drinks and why to play water polo in Zadar
Image source: www.zadarskilist.hr, www.likecroatia.com, darkroom.baltimoresun.com